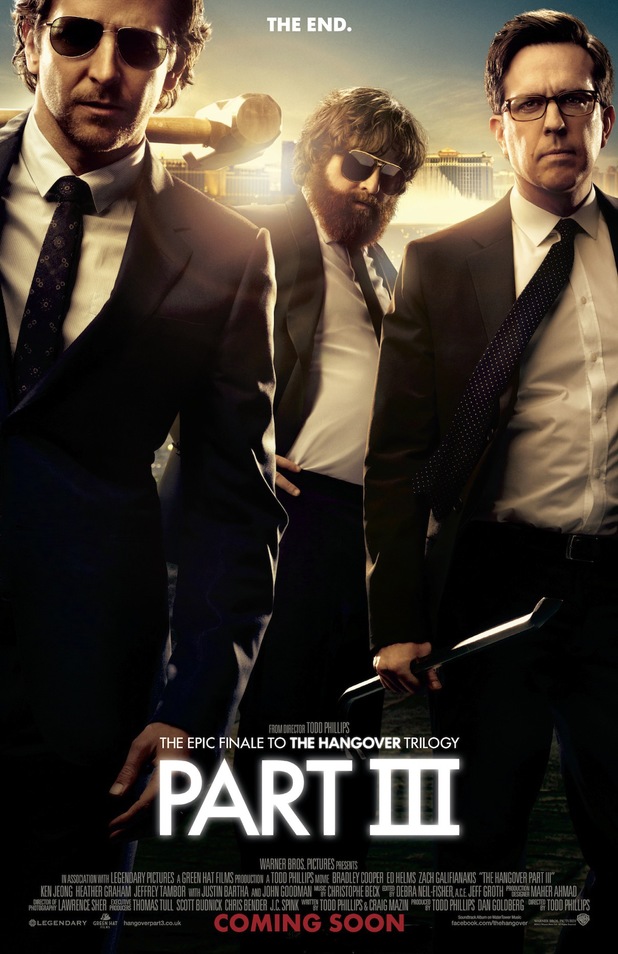 The Hangover series has become a cultural phenomenon in American comedy. The Hangover (2009) proved its success with an unsung cast/director and a hilarious script filled with unpredictable moments that made a raunchy and genuinely funny movie. The Hangover Part II (2011) brought back the same characters that audiences grew to like, but instead of setting itself apart it faltered under high expectations and recycled the same script with more shock value added in.

Now we get The Hangover Part III, the last in the series, and the second trailer reveals more about the plot than the first one did. Like how their trip to Mexico is based on an attempt to take Alan to a rehab center, and how their abductors work for John Goodman who is using them to get to Mr. Chow—who owes him 21 million dollars.

The "epic finale" hits theaters May 24th. Watch the trailer below.